Local Digital Marketing for your Tampa Area Business.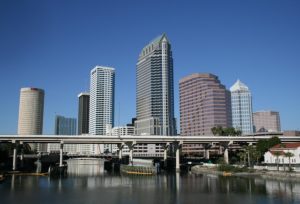 With an estimated 3 million people living in the Tampa Bay area can you really afford to ignore your online presence?
It is no secret that the Tampa area is one of the most popular vacation destinations in the USA.
People from all over the world come to places like Clearwater, St. Petersburg, Tampa, Bradenton, Sarasota, and the many smaller communities to enjoy the sunshine, the beaches, spring training and the great resorts.
The truth is, these visitors as well as the local residents will find businesses like yours doing an online search.
It is no secret the local Tampa area businesses that are appearing on page one of the search results are getting most of the phones calls and leads.
This influx of new business delivered by the search engines like Google can greatly improve your bottom line.
Attract more customers by harnessing the power of Local SEO (Search Engine Optimization) and a locally focused website design!
There is a big difference between local and national SEO. If you are a small business that relies on customers from your local market to sell products or provide services you must appear in the local search results when interested searchers are looking for your type of business in the Tampa area.
If your competition is showing up on page one, they are getting most of your potential customers and it will not change until you take action!
How do you put your business in front of more interested prospects and grow your business?
First of all, you need to know why you are not ranking on page one for the most popular keyword searches related to the goods and services you provide. The majority of interested consumers use their mobile phones to do local searches and in most cases they are ready to do business based on the results they see.
What should a top Digital Marketing Company be looking at regarding your businesses online presence?
The best Local Internet Marketing companies look at several areas to determine what course of action is necessary to help your business rise to the top and get more leads. The truth is, it is usually not just one thing hurting your ability to rank high in Google, but a combination of things.
With the huge growth of mobile phone searches, your potential customers are now online 24/7!
The way consumers find local businesses has completely changed over the past several years.
Customers searching in the Tampa area want information fast and will not wait very long to get it. This means everything you do online must focus on this style of search.
The bottom line is… your business either shows up on the page one Google results, Google maps, of Facebook local results or you will never see those customers.
Are you ready to put your Tampa area business on page one of Google?
Let the local SEO experts at Local Goldmine do a complete web presence analysis so you can understand your strengths and weaknesses.
Is your website designed for your local market and is it mobile friendly?
Have you verified your Google Business Listing and is it optimized to show up in local searches?
Are you using the new Facebook local properly?
Does your business have a Review portal generating 5 star reviews?
Are your competitors stealing potential customers from you?
Call our Largo office Today (727) 217-6823 for a Free Web Analysis and Consultation. Let's talk about what your Tampa area business needs to be successful online.
What type of business are you?
When it comes to marketing your business online it is important to understand that Google looks at your type of business in a specific way.
The 3 typical business models are the following:
Each business type must be handled in a specific way to maximize your potential to dominate the local search results.
In other words there is NO one size fits all digital marketing strategy. Beware of Website design and local SEO companies using the every business is the same approach to online marketing.
Whether you need a new website design or just some good solid local SEO, we have a proven track record to help you get the online exposure you need to bring in more ready to buy customers.
With over 22 years of local Internet marketing experience we know what works today not 3 years ago!
If you have a business in the Tampa – Largo Florida area and need to attract more customers, let's talk.
We are a local SEO Company and our local SEO specialists and website design experts will sit with you and give you straight answers about your current online presence, your competition, and what steps you need to take to up your game online!
Fill out the Form on this page or call our Largo office at 727 217-6823 and order your Free Analysis and consultation today!