Get your new business ready to compete online in your local market area.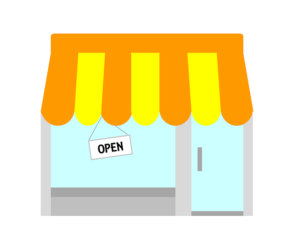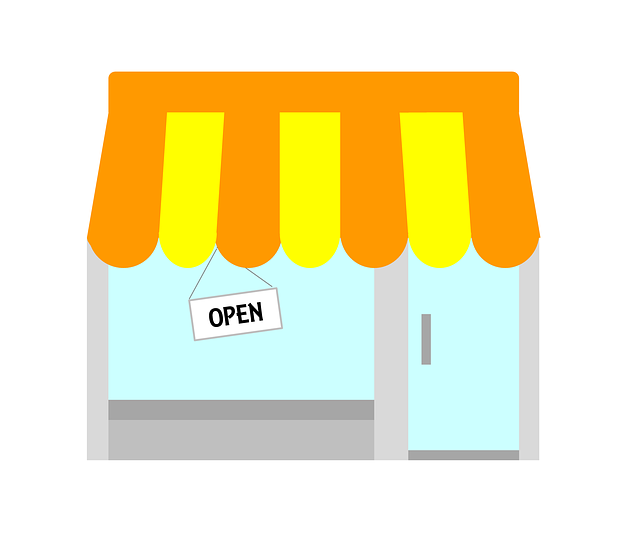 If you recently opened a new business or are getting ready to open, you should make sure you are putting all the pieces together for your online presence!
Years ago, a new business would run some newspaper ads, have a ribbon cutting, mail out some grand opening coupons and wait for new customers to check them out.
You Must Be There When People are Searching Online!
In the digital age where your potential customers are online 24/7 and have access to the Internet regardless of where they are, to effectively grow your business you must take steps to ensure that you show up online.
The fact is, almost all of your potential customers will search online when they need your type of products or services. Most of those searchers will use a mobile device to find you!
The key to growing your new business faster!
Just because you are a new business does not mean you can't get your message out there fast. The checklist below will give you the most important steps you must take right now to jump start your business and work your way into the Google page 1 rankings.
What do you need to do to get Google's attention?
The Internet is loaded with spammers, fake businesses, and people trying to game Google by creating fake locations to try and increase their reach.
The truth is, Google wants to trust you, but with all the spam and scam artists trying to game their search engine results, you must assure the Google search algorithm that you are a legitimate local business.
Google wants to know these 3 things about your business:
who are you?
what do you do?
where are you  located?
Although there are many different factors at play here, the better job you do of answering those 3 questions online, the better your chances of ranking higher in the search results over the long haul.
The image below is a starting point for you to make sure that you include the key elements necessary to not only get Google's attention but encourage her to rank you high in the search results.
New Business Local Internet Marketing Checklist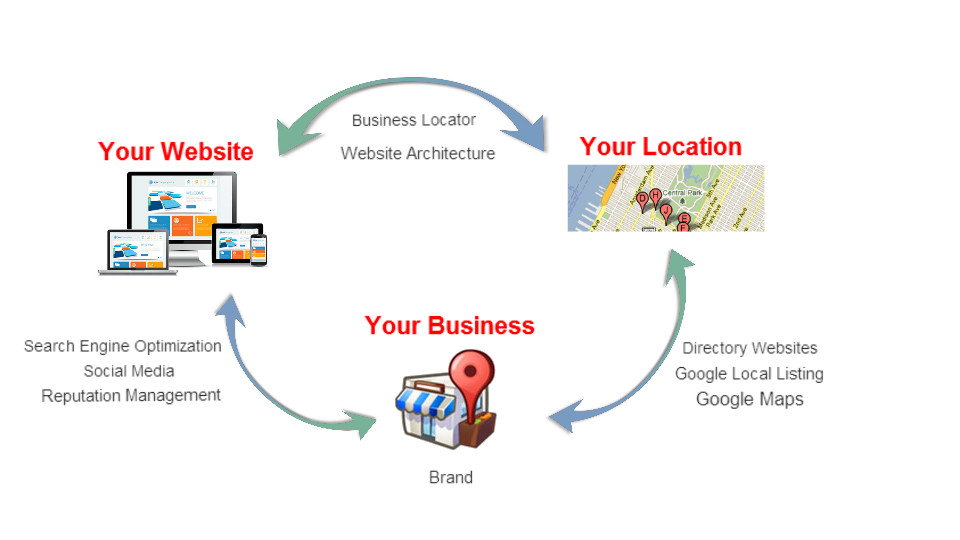 The local Internet marketing checklist for new businesses below is not the complete guide to marketing online, but it includes the most important elements to ensure you get seen by more people in the shortest amount of time.
1. You need a mobile responsive, locally focused and well optimized company website
This is your most valuable online asset, yet this is where most small businesses are failing when it comes to local Internet marketing.
Just building a website to say you have one without optimizing it, will hurt your chances of ranking high in the search engines more than anything else.
WARNING: Building a website yourself or hiring a cheap website designer that does not understand local search engine optimization may cost you a large sum of money in lost customers. You can waste months waiting for your website to rank in the search results and get no results. Eventually you will have to pay someone to redesign and optimize your website!
Remember, Google is looking at your online presence from many different perspectives. When they look at your website it must be designed a specific way and have some very important local attributes.
The keys to success regarding your website is making sure it is designed with the following elements:
Built on the latest platform – I recommend a CMS platform like WordPress.
Designed using proper website architecture
Utilizing the latest local SEO techniques
Content Marketing Strategy – Very Important
Locally focused – designed to target the areas you do business in.
Mobile friendly – Google hates non mobile friendly websites!
Connected to your Google business listing and other Social Media sites.
Your website is the most important online marketing investment you will ever make!
Warning! Beware of Free Website design services (GoDaddy, Wix, etc..) and dirt cheap website designers!
It seems like everyone is now a website designer! Unfortunately, most of them know very little about how to build a search engine friendly, local website. Building a website that is locally focused requires some very important elements if it is going to rank on page one of Google for multiple keyword searches, and generate leads for your business!
This is a great time to sit down with a professional Local Search Marketing Specialist and take a hard look at your business plan and local market before you invest in your company website.
2. Your Google Account and Google Business Listing.
Now more than ever, your physical location has a huge influence on whether Google displays your website and Google Business Listing on page one of its search results.
It makes no difference if you have a business location where people come to you, or if you are a service area business that works from home and visits customers at their locations. The fact is, Google needs to know where you are located, and where you do business. Google displays businesses based on where the search comes from, and who does business in that area.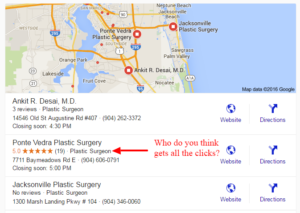 One of the most important marketing tools you have access to is your Google Business Listing.
With the huge move to mobile searches, coming up in the Google 3-pack can have a huge effect on how many customers you can reach on popular keyword searches.
The Google 3-pack takes a prominent amount of space on the mobile phone search results and making sure your business appears in the top 3 can bring quite a bit of traffic to your business!
Understand Google Guidelines and best practices first!
Google has some strict guidelines that must be adhered to if you expect to show up for popular keyword searches.
If you are in a highly competitive market, I strongly urge you to hire a skilled professional to optimize your listing. Simply claiming and verifying your listing will not propel you in to the 3-pack unless you know what you are doing.
3. Create Your Digital Footprint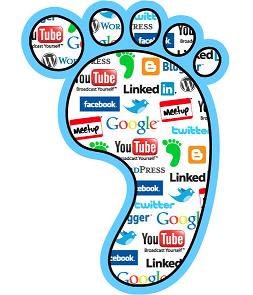 As time goes on your online presence will grow as more directories and web content scrapers pick up your information. However, you want to control what goes out by creating your own digital footprint of consistent Citations.
According to Google, use of the search term "NEAR ME" increased by 2x last year when people were doing local searches. This means they are on their mobile phone and Google knows exactly where they are and will try to show relevant results based on the exact location of the searcher.
This is why it is so important to have your Google Business Listing, website and all citations across the web displaying the right information about your business.
When Google searches the web for local businesses she is looking for consistency in your:
Exact Business Name
Exact Business location(s)
Phone Number – No 800 #s – Google wants to see a local area code
In local SEO circles we call it your NAP (name, address, phone number).
How does Google find references to Your NAP?
We have a common term called Google Citations. Google searches through websites, directories, videos, etc… and when it sees a mention of your NAP it tells the search algorithm you are who you say you are.
Common citation sites Google looks at include Yelp, Yellowpages online, Facebook, Angies List, Kudzu, Trip Adviser, Citysearch to name a few.
The chances are high that you may already have your business listed in many directories and sites across the web. The more consistent the NAP is in these citations, the better chances you have of ranking higher.
When trying to let Google know where you are, and what areas you service, you must send her a clear message. This means making sure that everywhere your business is mentioned or listed online, there is consistency in the NAP.
Build your citations right away! 
List of best Citation sites by Industry
List of best Citation sites by City
As you build out citations please make sure that you have decided on your proper business name, your permanent address, and the phone number you want to keep. If you decide in 6 months to change one of those 3 things you will have to re-do all of the citations you have already created. (Not Fun)
4. Build Your Local Online Presence 
Google will reward businesses that work to build authority online. To build authority in the eyes of Google requires a wide online footprint.
Look at it from Google's perspective. They want to present searchers with the best, most relevant results and if you have not built any authority or relevance in your industry or local market, you will not reap the benefits of higher search results.
Put yourself in Google's shoes for a second. She is searching the web looking for relevant businesses to show searchers, and she finds your correct and consistent NAP and links to your website all over the web.
She also finds your blog posts about specific industry related topics shared across different web 2.0 sites, images of your business, products and services, and videos. She sees people sharing your info, writing reviews, and posting you on their social network pages.
Wow! This local business is relevant and an authority in it's local market!! Let's make sure we rank them!
Here are just a few of the important areas to focus on when building authority online:
Social Signals – Facebook Page, Pinterest, Linked In, YouTube, Twitter etc…
Content Creation and Distribution – Tumblr, Blogger, WordPress etc…
Review Directories – Yelp, TripAdvisor, Angies List etc…
Local Directories and Industry Related Directories
Small Business SEO (Search Engine Optimization)
Prospective customers can't contact you if they can't find you! They spend most of their day online so when they need something you can provide you better be there ready to act!
5. Build Your Local Social Community
Having a Social presence online is not an option for local businesses. It is a fact that adults spend more time on social networks like Facebook than Google. There are many ways to build a local community on social networks and you should be active the moment you are in business.
Social networks are a great way to communicate with your followers. This communication can come in all sorts of ways including feedback about your business, coupons or special promotions, or just interesting and engaging content that you provide to your followers.
Choose social networks that fit your business. 
Facebook is a no-brainer for all local businesses. If you are in a visual industry where you take lots of photos or videos you should have an account on Instagram, Pinterest, and of course, YouTube. as you bring in new customers, ask them where they hang out online and make sure you put your business there.
6. Reputation Management and Marketing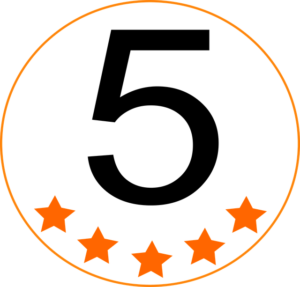 The minute you bring in your first customer, reputation management begins! I am going to give you a huge warning right now about customer service in the digital age.
If you fail to provide quality products and great customer service you will not be around very long!
The digital age has put all businesses on alert. Reviews are the new word of mouth, and online searchers read reviews and make purchase decisions based on what they read. The Internet has no mercy, so you better pay close attention to what people say about you and how you handle your customer service.
Have a review plan right from the start!
Create a review collection program that encourages satisfied customers to go online and say nice things about you. You also need to be prepared to handle any negative reviews should one pop up.
As a new business you have a great opportunity to get started on the right foot and build a stellar reputation in your local community. This is one area you cannot afford to screw up!
7. Pay Per Click Advertising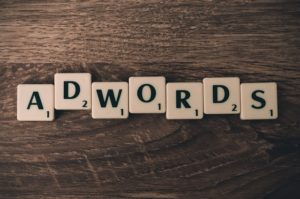 Should Your New business use Pay Per Click? Google Adwords, Facebook Ads
Local Pay Per Click Advertising (PPC) – Targeted pay per click using Google Adwords for local businesses targeting a specific area.
For a local business to effectively penetrate a new market it will take at least 4 months before you see serious results. I always recommend that a new business allocate some of its advertising resources for pay per click ads. This allows you to advertise immediately and put your business in front of more online searchers.
There are distinct metrics involved with pay per click advertising with the main metric being the "cost of new customer acquisition". What is a new customer worth to you and what is it costing you to acquire one?
Trying to do pay per click advertising on Google or Facebook without a clear understanding of how it works can be a financial disaster for your business. You must understand the metrics of how PPC works, the keywords being used, and demographics of your best customers.
Getting started with your Local Internet Marketing Plan
Now that your head is spinning from all this information, it is time for you to sit down and wrap your arms around what you need to do next to grow your business.
Do not listen to anyone that tries to tell you local Internet marketing is easy and if you do a few things you will instantly rank your business on page one of Google, and your phones will start ringing off the hook.
Beware of local SEO services that guarantee results. In most cases they will take your money, rank your business for a few obscure keywords, and disappear in a few months.
Google Business Listing Telemarketing Scams – hang up the phone!
Beware of Google telemarketing scam artists and robo-calls that start the conversation trying to scare you that your Google business listing is at risk of suspension. If you want to learn more about these scams watch my video on YouTube.
I recorded it last year but all of the info is still very relevant and can save you from a lot of aggravation down the road.
Google Business Listing Phone Scams video
What should you do next?
If you preparing for a grand opening or just opened your new business, you need to take action immediately. The best way to get started is to find a professional local search expert and get a complete situation analysis.
The key to getting a strong online presence fast is understanding who your online competitors are and what the best search terms shoppers are using to find your type of business.
Once you find out who your competition is, and how they are achieving high search ranks, you can formulate your plan.
Local Internet marketing is constantly changing and with time and patience you to can reap the great rewards it brings!