Online Reputation Management – Five Star Reviews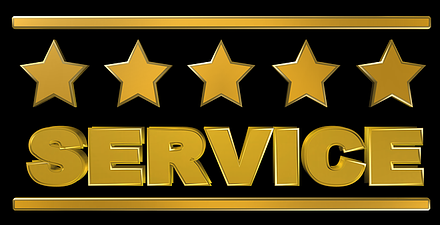 Why Should You Care About Reputation Management?
According to BrightLocal 92% of consumers read online reviews.
A Survey by Opinion Research Corporation found that over

84%

of Americans say

online reviews influence their purchase decisions

!
Another study showed that 4-out-of-5 consumers changed their mind about a recommended purchase based solely on

negative reviews

.
Reputation management is a strategy of actively monitoring and reacting to what is being said about your company online. This could be in the form of reviews on websites like Google, Yelp, Facebook and other review directories or other social media places. In most of these places you have the ability to respond to both positive and negative comments posted online.
Online Customer Reviews are the New Word of Mouth!
In the digital age one of the first things online searchers do when they find a business online is check their reviews. This is serious stuff and not monitoring or reacting to online reviews can seriously damage your business.
Negative reviews posted online can not only damage your business, they can actually destroy your business.
Are you aware of what people are saying about your company online? 
Take the Business name test now!
Go to Google, type in your business name, and look at the results. If you have done a good job of search engine optimization your website should be the first thing that pops up. After that any other content optimized for your name should appear as well as your listing in major directories and your Facebook business page.
If the above happens, you are in good shape as far as your brand name goes online. Remember, only people who have already heard of you or were referred to you will type in your business name.
If you see negative things in the search result you have big problems and need reputation management to push the negative things off to page 2, since most searchers never go past page one in the search results.
How can Local Goldmine help you with Reputation Management?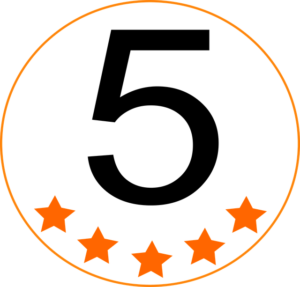 Before you go out and pay thousands of dollars to some Reputation Management company give us a call.
3 Areas Small business owners should focus on:
Reputation Building & Management
Reputation Repair
Reputation Marketing
Review management and response – Every review that is posted regarding your business will be responded to by us.
Website Review page – We will build the perfect review generation page on your website that easily allows satisfied customers to find top review sites and leave a 5 star review about your business.
Minimize negative reviews – If you have been hit with some negative reviews that may be hurting your online reputation we work with you to push them down in the search engines and help you balance them out by generating more positive reviews.
We will do an in depth analysis of your current reputation online and tell you exactly what you need to do.
We include reputation management tactics in all of our marketing plans.
If we build your lead generation website we also include a review page that encourages satisfied customers to go online and post positive things about your company. We work with you to help you and your employees set up a proactive customer satisfaction system that promotes online reviews.
We also set up an alert system that notifies you anytime someone says something about your company online. Good or bad.
Using Content Marketing to dominate page one of Google!
All of the major companies are using this technique to ensure that only their content appears on page one of Google when a searcher types in their business name. By dominating page one with your content, you can provide your message and avoid any negative websites that may suddenly appear and taint your business.
We optimize pages on your website, provide videos, images, blog posts and in extreme cases press releases. This content targets your company name only to ensure that it appears when someone types in your business name. Call this your brand name insurance policy!
Your reputation is the most important part of online marketing in the fast moving Internet marketing arena. Doing everything right and generating traffic to your website will not help you generate more leads if your online reputation is bad.
We always include reputation management strategies in every Internet marketing plan we design!
It is Time to Manage and Market Your Reputation
Contact us today for a Free Analysis. When we do a thorough web presence analysis we also look at your current online reputation. We will reveal to you in our final report where you currently stand online with customers and how you can fix or improve your standing.