How We Help You Get More Customers by Creating a Powerful Online Presence in Your Local Market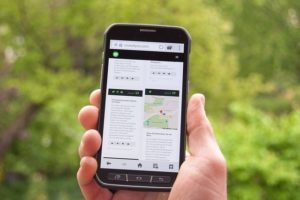 If you are a small business delivering products or services to a local market you need to be online where and when prospective customers need what you have to offer.
It doesn't matter if you are a service business, a medical office, a local law firm or any other type of local business the times have changed dramatically and your ability to show up online when consumers need you is paramount to growing your business.
The seasoned Local Digital Marketing experts at Local GoldMine have a proven system that provides local businesses like yours the tools necessary to not only compete online, but grab top rankings that lead to more customers, clients, and patients.
The top questions we hear from local business owners are… What do I need to do to increase my customer base using digital marketing, and what does it cost?
There are several important factors that determine the answers to those questions and that is why we have laid out a roadmap below to help you understand the necessary steps we take to put you in position to get more eyes on your stuff!
The Steps to Local SEO Success!
What we do to put your business in front of more customers!
1. Local Presence Analysis & Discovery
Before any work can begin, you need to know where you stand right now! We do a complete analysis of your current website and where you show up in the search results for the top search keywords and search phrases.
This is where we discover what's working and where your weaknesses are. Do you have any Google penalties?
What are your competitors doing to rank on page one and what is your reach outside your location city.
You have heard the expression.. you can't fix it until you know what's broke!
Once we complete a full analysis of your local online presence and align it with your goals we can have a serious discussion about what needs to be done and what your investment will be to accomplish them.
2. Website SEO – On Page
This where we put your objectives online. Most local websites are failing to convert for 2 reasons:
Poorly designed architecture – The layout and flow of your website is not congruent with Google best practices and the content is not designed to turn visitors into customers.
Poor local optimization. We see this time and time again! If you do not properly tell Google who you are, what you do, and where you do business you will not show up in your home city or any outlying cities you would like to do business in.
Your website is your online showcase to prospective customers. We live in a mobile age and people search on the fly and expect you to have a mobile friendly website that downloads fast.
Above all, they expect to find solutions to their problems once they arrive at one of your web pages. Fail at any of those and you will lose customers.
If you do not have a website yet we build you one that is set up properly and optimized for your industry and market areas. If you already have a website we will consult with you about a redesign or a complete overhaul to get you a website that delivers new customers!
You have probably heard "Content is King" more than a few times. Yeah,,, Yeah, unfortunately content is not king anymore.
Why? Because millions and millions of pages of content is being uploaded everyday. Poor content gets lost in a huge ocean of information. In other words, just posting content to post content is probably a useless endeavor nowadays.
Google still loves content and still rewards good content with high rankings. That fact has not changed. At Local GoldMine we work with you to ensure that the content created for your website, blog or social networks is written and syndicated targeting your products and services as well as your local target areas. When we design your content calendar it will be on target and optimized to rank!
Social Media is so important for your local media for many reasons. But, if you want Google to notice you and your content you must syndicate to all your social networks and send strong social signals to the Google search algorithm.
4. Your Google Business Listing & Directories
This is where most local SEO services drop the ball big time! Google continues to focus on the importance of your local business listing and having consistent information across the web regarding your business name, address, and local phone number.
The huge growth of mobile searches makes having a well optimized Google business listing more important than ever! When you look at the small screen of a mobile device the Google 3-pack now takes up most of the page.
Putting your business listing in the Google Maps 3-pack guarantees you will get more phone calls and contacts.
The problem that most business owners have is that just claiming your Google business listing is not enough.
Getting your business listing to appear in the 3-pack for your best keywords requires a local specialist that understands all the necessary elements required by Google!
Having a large yet consistent digital footprint helps move your rank in the Google 3-pack and also puts your business in more places customers are looking. In the local SEO world we talk about Google Citations. (Click link to learn more about citations)
Our Business Listing Building and Google Citation Service puts your Brand in the right places and helps you build authority with Google!
We take a long hard look at all your Google citations to ensure that you have consistent information about your business posted across the web.
Google looks at your NAP Name, Address, Phone number as it appears across the web. We make sure it matches!
5. Your Online Reputation
More than ever what people are saying about your business plays an extremely important role in your ability to attract new customers.
Consumers rely on reviews and trust them when making purchase decisions. In today's mobile marketplace a potential customer right next to your business may drive right by and visit your competitor based on what people are saying about you.
At Local Goldmine we do a careful analysis of your current reputation and work with you and your employees to build an ongoing and positive reputation.
Is Your Local Business Ready to Grow in the Digital Age?
Whether you own a single location business, multi-locations spread across different cities, or a service business that covers a wide market area you must take steps to ensure that interested consumers can find you when they search online.
Creating a powerful local digital footprint is not just one thing. There is no silver bullet that will suddenly catapult you to maximum digital exposure resulting in an explosion of new customers.
The 5 areas addressed above show you a proper blueprint to putting together an effective online marketing plan but by no means is it the complete approach. The total marketing approach your business will take is also dependent on your industry, your location, and your budget.
Other Local Internet  Marketing areas we focus on include:
Local Video Marketing – powerful and effective
Pay Per Click Advertising – depending on your industry, PPC is extremely important for businesses that have room in their budget.
Facebook Local – Overlooked by most local SEO companies and when used properly a great way to reach potential customers that do local searches within the Facebook platform.
Get Started Today! Are you ready for your Free Web Analysis and Consultation from a Local SEO and Digital Marketing company that truly understands local search?
Find out what is holding you back and how you can generate a steady flow of new customers using the power of Local Internet Marketing!