Google Announces
Non

Mobile Friendly Websites Will Be Affected by New Algorithm Update!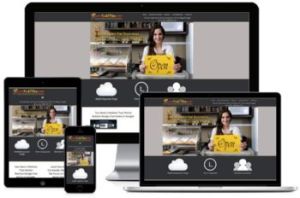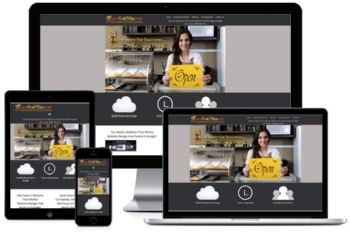 I knew several years ago that this was coming and finally Google is taking action against websites that are not designed to be mobile phone friendly.
I have been warning business owners that having a smart phone friendly website is not an option.
In case you are not aware of the changing search landscape, here are the facts! Mobile searches are exploding and if you are a local business, I can assure you that at least half of the searches online for your type of business are now coming from a smart phone or a tablet.
Google knows this and is taking action. Serious action!
Here is what Google recently announced:
"Starting April 21, we will be expanding our use of mobile-friendliness as a ranking signal. This change will affect mobile searches in all languages worldwide and will have a significant impact in our search results" 
Click Here for the Link to the announcement on Google Webmaster Central
One main reason small business owners should take notice of this announcement is the word significant.
As a long time Local SEO specialist, I fully understand that Google has numerous ranking signals built into their algorithms that determine what web pages rank for specific keywords or search phrases. It is not one big signal that determines your rank, rather lots of little ones.
We call them on-page ranking factors and off-page ranking factors. In fact there are really only about 10-12 signals that seriously affect your ability to rank on page one for your targeted keywords.
Google's latest announcement is important to pay attention because she rarely uses impact words when rolling out algorithm tweaks or updates. In all roll outs they usually use vague phrases or suggestions.
The fact that Google uses the words significant impact in our search results should grab everyone's attention.
Translation: You will lose search engine rankings if your website is not mobile friendly! Period!
Unfortunately for the thousands of small business owners that hired a cheap website designer or are using one of those cookie cutter do it yourself website builders, there is a good chance your website is not mobile friendly.
The time to take action is now, or you risk losing potential customers when Google decides not to show your website anymore because it has determined that it is not mobile friendly!
Is a Google Penalty the next step?
When Google makes a significant algorithm change that affects search rankings it is considered a new or updated ranking signal that we must be aware of. The tone of Google's announcement should get people thinking about whether the next step will be an actual penalty.
Technically, Google will penalize a website when it violates its guidelines. For now, we should consider this an algorithm update and keep our eye on the guidelines. If Google really wants to move the dial it will require websites to be mobile friendly and will make it part of its guidelines.
Is Your Business Website Mobile Friendly?
Before you start to panic or shell out big bucks for a mobile friendly website, read through my checklist below to determine how bad (or good) your current website design is and what people are seeing when they search for you on a mobile device.
View your website on a mobile device – smart phone and tablet. How bad does it look? Can you easily navigate through it?
Use the Google Mobile friendly test tool.  www.google.com/webmasters/tools/mobile-friendly/ Listen to what Google tells you.
Take action!
Are You Using Google Webmaster Tools?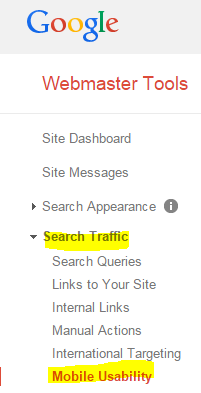 Log into your Google account and go to your Webmaster tools. If you do not have your website verified with webmaster tools, do it now!
If you look at the image to the left you will see that Google recently added another category under Search traffic called Mobile Usability. Go there and see what Google tells you.
Google is looking at how your website appears on a mobile device as well as page speed and usability.
Fix your problems asap or risk losing your rankings in the Google search results!
Do not ignore this warning if you rely on your web presence for leads and customers.
The reality is, Google seldom issues warnings, they usually just act and we have to react after the fact.
Make sure you are working with a web designer that understands mobile search and if at all possible redesign your website so it has what is known as a responsive design built in.
Google has said many times that it prefers responsive design over separate mobile websites with a redirects from your main website.
If you are not sure what I mean here, just Google "responsive mobile web design".
Want to learn more about mobile friendly website design and how to make it work for your business?
At Local Goldmine we have been helping small business owners market online using proper website design and Local SEO. Regardless of the size of your business, if you do business in a local market we can help you increase your leads and phone calls.
Give us a call or fill out the form on this page and let's talk! We can look at your current website and determine how mobile firendly it is and what steps you need to take to avoid a major Google penalty.