We Get You More Online Exposure for your St. Augustine Business.
With most local searches taking place on mobile devices, your business must appear on page one of Google or you are invisible!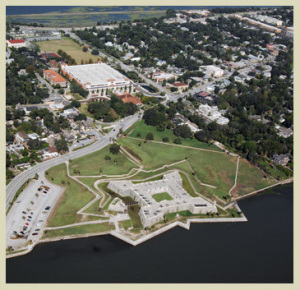 With an estimated 6 million visitors a year to the St. Augustine Saint Johns county Florida area can you really afford to ignore your online presence?
The truth is, these visitors as well as local residents are more likely to find your type of business doing an online search.
It is no secret the local St. Augustine businesses that are appearing on page one of the search results are getting most of the phones calls and leads.
You Must Reach Interested Consumers The Moment They Need You!
With a mobile device, your potential customers can search for products and services from anywhere: the bus, a car, the sidewalk around the corner, and of course the comfort of their couch.
The fact is, most local searches do not come from a desktop computer anymore!
Google calls these searches Micro-Moments: The Point of Decision
"Best roofer in St Augustine"
"Where is a great place to get pizza?"
"Where is the closest dentist?"
"Find the best rated plumber in Jacksonville"
These are the types of questions consumers are typing, tapping, and speaking into their devices in search of the things they want answers to.
Regardless of how long they have been thinking about a need or want, this is the precise moment you need to appear in the search results!
Put Your Business in front of these potential customers at their moment of decision!
First of all, let's find out why you are not ranking on page one for the best keyword searches related to your goods and services. Having a solid local online presence requires a few very important elements. We need to see what you are missing or doing wrong.
Digital Marketing is more than just a fancy website.
The best Local Internet Marketing companies look at several areas to determine what course of action is necessary to help your business rise to the top and get more leads. The truth is, it is usually not just one thing hurting your ability to rank high in Google, but a combination of things.
Website Design on a Mobile Friendly WordPress Platform
You must have a Mobile Responsive website in 2017! Google announced that major changes to the results pages will happen in 2017 and businesses that do not have mobile friendly websites will suffer and may even be penalized!
Locally Focused – Google Maps and Schema
Mobile Friendly – Google tested
Target your best markets – hyper local SEO
Highlight your products and service
Call to action for maximum lead generation
Tied directly to your Google Business Listing
Reputation Management – Generate 5 star reviews
Your Google Business Listing & Accurate Location Data (Citations & Directory Listings)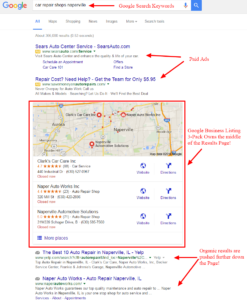 This is the key to providing the consumer with a positive online experience. Get this wrong and your business might as well be invisible.
Having a claimed and verified Google My Business listing for each business location is a must, but showing up on the first page Google 3-pack can mean the difference between a flood of calls and dead silence in your business.
The Silent Local Business Killer
Consumers now perform local searches across a growing spectrum of online resources including Social Networks, review sites, and online directories. The trouble is, there is a growing number of ways your business information is displayed across the web and unfortunately old data or inaccurate data is everywhere.
73% of consumers say they lose trust in a brand if its local business contains inaccurate information. This includes:
Inaccurate business listings
Incomplete business listings
duplicate listings
Lack of Reviews
Lack of owner responses to reviews.
All of the potential problems above impede the path of the prospective customer at the exact moment of decision.
To Successfully Reach More Local Shoppers in Your City You Must Have a Digital Marketing Plan!
The search habits of most consumers has drastically changed over just a few short years. Your business must appear in the search results at the precise moment of need or you are losing customers. This is the digital age we live in and to survive in this competitive online marketplace you need to take action.
Call Jeffrey Taylor at Local GoldMine in St Augustine Today at

(904) 796-8527

for a Free Web Analysis and Consultation. Let's talk about what your local business needs to reach more online shoppers in their moment of need.
Fill out the Form on this page or call our St. Augustine office at (904) 796-8527