Local Search Engine Optimization for your St. Augustine Business.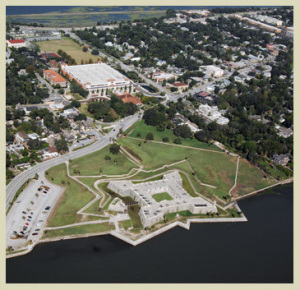 With an estimated 3 million visitors a year to the St. Augustine Saint Johns county area can you really afford to ignore your online presence?
The truth is, these visitors as well as local residents find most businesses doing an online search.
It is no secret the local St. Augustine businesses that are appearing on page one of the search results are getting most of the phones calls and leads.
This influx of new business delivered by the search engines like Google can greatly improve your bottom line.
Harness the Power of Local SEO (Search Engine Optimization) for more customers!
There is a big difference between local and national SEO. If you are a small business that relies on customers from your local market to sell products or provide services you must appear in the local search results when consumers are looking for your type of business in the St Augustine area.
If your competition is showing up on page one they are getting most of your potential customers and it will not change until you take action!
How do you put your business on top of the search engine results and start bringing in more customers?
First of all, you need to know why you are not ranking on page one for the best keyword searches related to your goods and services. The majority of interested consumers use their mobile phones to do local searches and in most cases they are ready to do business based on the results they see.
What should a top Digital Marketing Company be looking at regarding your businesses online presence?
The best Local Internet Marketing companies look at several areas to determine what course of action is necessary to help your business rise to the top and get more leads. The truth is, it is usually not just one thing hurting your ability to rank high in Google, but a combination of things.
Website Design on a Mobile Friendly WordPress Platform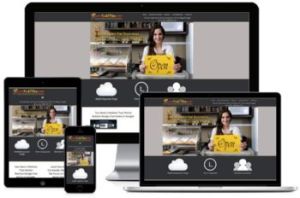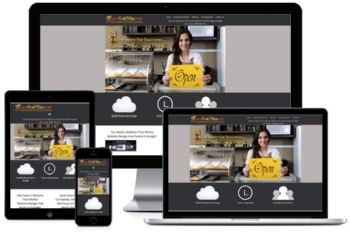 Your company website is the core of your local online presence and quite often the main culprit holding you back. You see, a website must be specifically designed and optimized for your local area and the products and services you provide.
Do it wrong and your website will sit on the back pages of Google and never be seen by prospective customers.
Local Goldmine has a web design team that only builds locally focused websites that are loved by Google and rewarded with high ranks for your best keywords in your target cities and zip codes.
You must have a Mobile Responsive website in 2017! Google announced that major changes to the results pages will happen in 2017 and businesses that do not have mobile friendly websites will suffer and may even be penalized!
Locally Focused – Google Maps and Schema
Mobile Friendly – Google tested
Target your best markets – hyper local SEO
Highlight your products and service
Call to action for maximum lead generation
Tied directly to your Google Business Listing
Reputation Management – Generate 5 star reviews
Google My Business Listing & Directory Listings (Citations)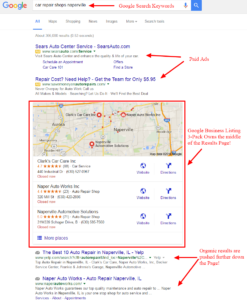 This is where most local SEO Companies drop the ball big time! Why, because they really do not understand how Google business listings work and do not want to take time to figure it out.
Now that most consumers are using mobile phones to search for local businesses in the St. Augustine area what Google displays on their small mobile phone is important.
Having a claimed and verified Google My Business listing is not an option anymore, but showing up on the first page Google 3-pack can mean the difference between a flood of calls and slow trickle.
At Local Goldmine we specialize in fixing broken Google business listings. In fact, we are called upon by major national companies with thousands of local listings as well as large ad agencies with clients that they cannot help.
Getting your Google business listing to appear in the highly coveted Google 3-pack requires an expert and we have him here at Local Goldmine!
You also need to have a wide presence in the major directories including review directories. It is not about quantity, it is about quality. We focus on putting your business in the most powerful and relevant directories so Google place more authority on your business when determining where you will rank.
Get More 5 Star Google Reviews – Reputation Management
We help your business set up a system for gathering 5 star reviews and build powerful review videos for YouTube and Google. Online reviews are new 'word of mouth' and can often make the difference as to whether a potential customer chooses you or your competition.
Call Us Today (904) 796-9527 for a Free Web Analysis and Consultation. Let's talk about what your St Augustine area business needs to be successful online.
Whether you need a new website design or just some good solid local SEO, we have a proven track record to help you get the online exposure you need to bring in more ready to buy customers.
If you have a business in the St. Augustine – Jacksonville Florida area let's talk. We are a local SEO Company and our local search specialist and website design expert will sit with you and give you straight answers about your current online presence, your competition, and what steps you need to take to up your game online!
Fill out the Form on this page or call our St. Augustine office at (904) 796-8527