If Google Tells You That She is Angry at Your Website or Local Listing, You Better Listen!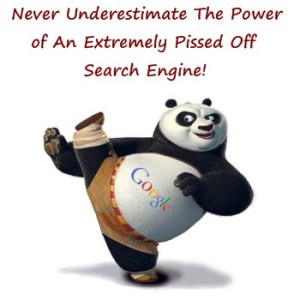 If your phone rings in the middle of the night, waking you up, it is probably not Google calling.
You see, Google does not call you to tell you they are angry about what you are doing online, they just take action.
It happens all the time, a business owner wakes up one morning, goes online, and finds his website rank has dropped from page one and is nowhere to be found.  Panic sets in!!
Or, maybe your Google Plus Local business listing has just disappeared, and is now missing in action.
You call your local SEO service and they tell you, we don't know just yet, but we are looking closely at your situation.  In the mean time your phone is not ringing and you are losing money! Now, panic really sets in!
As a small business owner you depend on local Internet marketing to attract more customers to your business and when Google decides you are not her friend anymore it can have a dramatic effect on your bottom line.
Why is Google Penalizing Your Small Business website?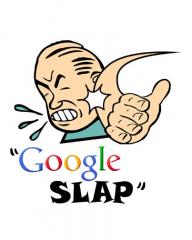 I wish the answer was simple, but its not. Nothing about Google is simple, and it can be extremely confusing and time consuming to try and keep up with what is upsetting the Google search algorithm and causing your local business listing or website to fall off the first page.
Don't take it personally, Google didn't single you out of the millions of small businesses online. Nope, they simply made some changes to their search algorithm and one or more of the online marketing tactics you are currently employing, pissed her off.
Geez… not even a phone call. That's just cold!
Penguins, Pandas and Hummingbirds, oh my!
Penguins, Panda, and Hummingbirds may look cute when you are at the zoo, but online they are the Google updates that can destroy your small business overnight. Like it or not, Google makes the rules when it comes to search engine marketing online and their ongoing search updates are a constant reminder that we better listen!
The reality of getting Google to take you seriously and actually like your business online, lies in doing your Internet marketing the right way.
The right way to please Google is not what some fast talking SEO telemarketer tells you is the best and fastest way to page one.
The right way is also not found in some eBook you just bought for 10 bucks on the Warrior Forum that claims they just cracked the Google code and found a loophole to getting you to page one.
Nope, marketing your small business online in a local market is about understanding all the components necessary to create a web presence that is not only loved by Google, but also converts searchers into customers. Fail at either of those 2, and you will fail at local Internet marketing.
Where does your small business currently stand online?
Chances are, your business fits into one of the following 3 categories when it comes to marketing online:
1.  Just starting out with local Internet marketing. No website, no Google business listing, nada! Not such a bad thing, because at this point you have done nothing to piss Google off. (yet)
2. Have an local online presence but not showing up on page one for your money keywords. One of 2 things here. You either are currently pissing Google off and she is punishing you, or, you are just doing a really poor job of optimizing your website and Google business listing, and the search engine giant doesn't pay any attention to you.
3. At one time, your online stuff was doing great, suddenly your website or Google business listing dropped or disappeared from page one. Uh oh… Houston we may have a problem!
Unfortunately, there is a very good chance Google is not happy with you and has let you know by dropping your rankings, or if she is extremely angry, took you out completely! Best case scenario is, you have gotten lazy and your competition has been working overtime to grab a page one ranking from you.
However, if you suddenly drop, versus a slow drop over time, chances are something you or your SEO provider is doing has gotten you into hot water and Google has punished you.
Google Does Warn You… Sometimes!
If you have a Google account and set up Webmaster tools, Google may send you a warning about some evil places that are linking back to your website.
You know some nasty links from back in the good old days when back linking was the fastest and best way to grab page one rankings!
Get lots of back links was the battle cry from SEO experts across the globe!!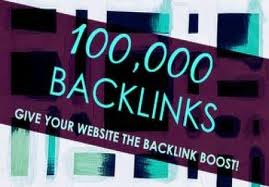 You may suddenly remember not too long ago, you paid $99 and someone with a strange accent created 5,000 back links to your homepage in under 48 hours. Ah… yes, fast, cheap, and easy SEO!
Suddenly, your website was loaded with back links from weird domain names from strange foreign lands! Back links that have absolutely nothing to do with your small business, or your local market area.
One day you receive a warning from Google in your webmaster tools telling you she does not like some of those back links, and you better fix them… or else!
There was also a time (not long ago) where many website owners were building back links with anchor text that matched their top keywords. It worked great, until a Google Penguin decided it was not acceptable, and suddenly we were scrambling to change the ratio of our back link anchor text to get back in the good graces of Google. Slapped by an innocent and cute looking Penguin, go figure.
How Can You Get Google To Like You Again?
Again, the answer is not a simple one. In many cases it is a few simple fixes, and in some cases you need to scrap everything and start over!
The problem is, pinpointing what in your online marketing mix is causing a Google penalty. It may be just poor marketing with no Google penalty, to a multitude of Google penalties. Either way, ignoring them will not suddenly push you to page one for your money keywords.
It All Starts With a Complete Local Internet Marketing Analysis!
Spending more money on SEO, buying more domains, or signing on with another Local Search service is not going to help get your business back on top if you do not fix what is broken first.
Some professional local SEO Companies will see your existing problems and fix them, while others will just continue to use outdated and ineffective techniques that can actually hurt you more. I cringe when I receive spam from back link building services that are to this day, creating spammy back links and preying on the ignorance of small business owners that do not understand local search.
Do not continue to pour money into local SEO hoping things will improve until you know exactly why Google does not like you and how it must be fixed.
Unfortunately, there are quite few unscrupulous SEO Companies that are more than happy to promise you great things and never do anything to fix the existing problems. It is kind of like trying to squash a fire with gasoline!
Common local search issues we see when doing a Local Search Analysis:
1. Poorly designed and not locally focused website. No Google penalty here. Your website sucks, simple as that, like it or not!
2. Overly optimized website. Stuffing your keywords in your content at every chance, or jamming every city within 100 miles of your business on every page, certainly pisses Google off and can definitely get you a fast ticket to page 9 in the Google results.
3. Evil Back Links From Bad Neighborhoods. This is extremely common because many small business owners fell for the cheap, fast back link sales pitches amateur SEO services were preaching. At one time, this worked very well and many small businesses made lots of money using these techniques. The problem here is, determining which back links are pissing Google off and how you can fix it?
I recently did a analysis for a local Chiropractor and found he had over 170,000 back links from all over the world. Cmon, a local business with over 170,000 back links, with most of them coming from Poland.  He told me he used to rank number one for everything, and suddenly his website dropped out of sight, and he cannot understand why.  Worse yet, his SEO person told him he needed to build more back links!
4. Poorly optimized, inconsistent NAP, or disconnected Google Plus Local business listing. Having your Google Plus local business listing show up on page one for your keywords is a wonderful thing!  But, just like your business website there are rules here also.
I recently found a Google Places eBook  selling for $99 two years ago, that trained small business owners and local SEO specialists how to get your Google Places business listing to number one in the Google local search results. Almost every single technique listed in that eBook, is now against Google terms of service and would get your listing penalized or suspended today.
There are too many potential Google local business listing problems to list here today, but rest assure if your business listing is not ranking in Google or once ranked and dropped like a rock, you are doing that is probably violating Google TOS or, are not following Google Plus Local best practices.
What should you do next?
You have 2 choices, ignore it and hope that miraculously, Google suddenly loves you again, or…
you can find out what is wrong with your local Internet marketing and work to fix it!
Putting your head in the sand and hoping things will improve is a sure way to kill your business.
Getting angry at Google for enforcing their rules will not help you. If the SEO company you hired cannot give you straight answers, or maybe what they are doing is what got you in trouble, paying them every month will not help you.
If your SEO service doesn't return your calls, or keeps feeding you double talk, it may be time for a new partner.
Your second choice is to take immediate action and find out what is wrong. It is not always a Google penalty or slap that is keeping you from page one of the search engine results. It may simply be poor SEO, or online marketing. However, if you once ranked well and suddenly dropped, it is probably something that you are doing that Google does not smile upon.
Get a Local Internet Marketing Analysis ASAP!
Nobody in their right mind would do something intentionally to anger the biggest and most powerful search engine in the world. I am sure that whatever is wrong with your website or Google Plus local business listing was not done with the intentions of getting yourself banished to the Google dungeon called page 9.
If you knowingly took part in what we call black hat SEO, in hopes of gaming Google, well, you got what you deserve. Sooner or later, you get caught and must start over.
But, if you are like many of the thousands of small businesses that unknowingly violated some rules or hired a SEO company that took shortcuts to get you better rankings, it is important to take action and get your business back on top of the lead generating machine known as Google Page One!
You cannot fix something until you know what is broken!  Spending more money on SEO is a waste of your hard earned dollars if the underlying problem has not been addressed and and steps taken to fix it. A complete online analysis can often reveal something that may be causing your poor ranking.
Local Internet Marketing is not an exact science but if there is a glaring issue, in most cases it will need to be fixed.
If you do business in a local area and depend on certain keywords to attract new customers, please realize that you are not only competing for 10 spots on page one of Google with other businesses and directories, but also trying to stay in good graces with the Google search algorithm.
Google does not hate your business and they didn't single you out for persecution. Simply put, you are either doing a lousy job marketing online or something you are doing or did pissed off the highly sophisticated search engine algorithm. Either way, you must take action or watch your competition take customers from you.
The choice is yours.