We help your business reach more potential customers in the Virginia Beach – Hampton Roads area by using the power of Local Internet Marketing!
To be found online in Hampton Roads area, you must use a combination of Local SEO, your Google Business Listing, and a locally focused website design.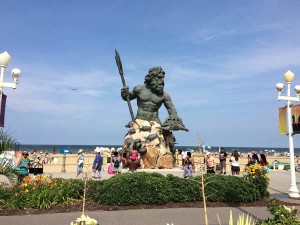 Virginia Beach is a beautiful resort city with miles of beaches and hundreds of hotels and restaurants.
Being the largest city in the Hampton Roads metropolitan area it is surrounded by a number of independent cities including, Chesapeake, Hampton, Newport News, Norfolk, Portsmouth and Suffolk.
Many small business owners cater to the tourists, as well as the 1.7 million people that call the Hampton Roads metro area their home.
If you own a small business in the Virginia Beach area, how can local SEO help you attract more customers?
We now live in a digital age where people find local businesses in a totally different way! The fact is, people now have access to the Internet 24/7 and bring the Internet with them everywhere they go!
Prospects looking for a specific product or service simply type keyword phrases related to your business into the search engines and your business either shows up on page one or it doesn't.
The local businesses that appear on page one of the Google search results always get the most leads!
The key to success in your local market is getting in front of as many prospects as possible and providing them with a good reason to contact you or visit your business.
Local GoldMine uses a proven digital marketing formula to help Virginia Beach – Hampton Roads businesses market online!
In 2017, Marketing your business online is much more than just building a cheap website. Sure there are plenty of free website design and cheap platforms that sound so great. What they don't tell you is that several months later you will be wondering where the traffic to your website is and why your phones are not ringing with new customers.
Having a locally optimized and well designed website is a huge piece to the online marketing puzzle, but to rank on page one of Google you must have a complete local online marketing plan in action.
When you contact the website design team and local search experts at Local Goldmine in Virginia Beach VA with questions about your online marketing , we do not overwhelm you with technical jargon or canned sales pitches.
We take a close look at your current online presence, your industry, and your competition, before we talk about an online marketing plan.
What do we look at to help you attract more customers using the power of local search marketing?
Although Virginia Beach is the largest city in the Hampton Roads Metro area, if you are like most business owners you want to reach potential customers in outlying cities like Chesapeake, Hampton, Newport News, Norfolk, Portsmouth and Suffolk.
To do this successfully you must hire a website design and Search Engine Optimization (SEO) company that understands local Internet Marketing and uses a powerful local strategy known as a hyper-local digital strategy.
Call our Virginia Beach office at (757) 236-3575 to learn what a hyper-local online marketing strategy is, and how it can help your business reach more customers throughout the metro area.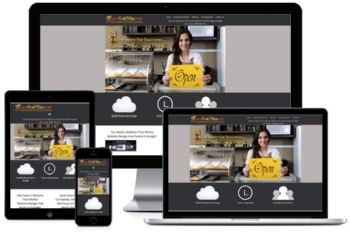 Your Business Website – Do you have one? If yes, we do a thorough analysis, looking at why it is not ranking and we fix it!
If it is built on an outdated or flawed platform we will offer you an affordable website design that is built on an up to date and SEO friendly content management platform.
Is your website Mobile Device friendly? If no, you are losing a ton of customers!
If you do not have a website, we design and build a locally focused website that contains all the elements necessary to not only rank on page one of Google, but also compel visitors to contact you.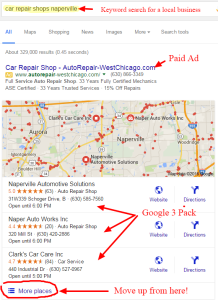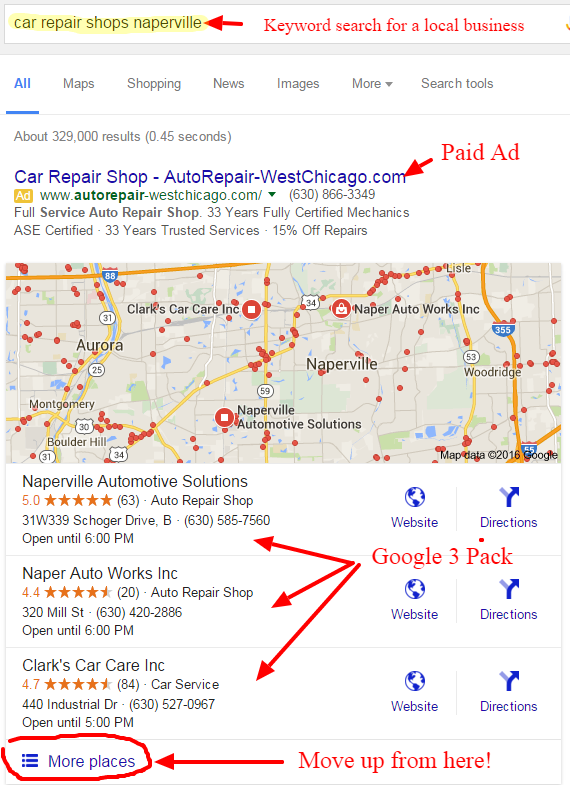 Does Your Business Appear in the Google Local Three Pack?
Google Local Business Listing – You must have a a Google business page. There is a right way to set up your business listing and a wrong way. Do it wrong and you may end up with a major Google penalty.
Is your Google business listing claimed and verified?
Is it optimized using Google best practices?
Do you have access to it in a Google account?
Are their duplicate business listings floating around on the web?
Is the information posted inaccurate?
Tying your Google business listing to your website is an absolute necessity in today's competitive online market.
Unfortunately, many local SEO companies still do not understand how to properly set up a Google local business listing so it ranks in the Google local 3 pack.
Social Media Marketing– This is no longer an option! Whether you use social media sites like Google Plus or Facebook or not, you cannot ignore the power of social media from an SEO perspective or a online marketing perspective.
We look at the type of business you have and your target markets, to determine which social media outlets fit your business.
Content Marketing – The key to online success. Google has make it no secret that Content is King!
A solid content marketing plan helps you target more keywords as well as build your local brand and authority. Google is looking at what you publish, where you publish, and how much relevance it has to your industry.
Using our Hyper-local marketing techniques allows you to target all of the cities you do business in, regardless of your physical address.
Local Directories – Expanding your reach in the local market online requires that you be listed in as many relevant local directories as possible. Not only do potential clients use these websites to find local businesses, Google is also looking at these listings and the more Google Citations you have the more it will help you rank.
We make Local Internet Marketing and Website Design for your small business affordable in Virginia Beach!
Whether you have never used online marketing or tried it before and didn't see the results you expected, you owe it to your business to talk to us about our proven local search marketing formula.
We don't offer cookie cutter packages, or push worthless services or gimmicks you don't need. After a consultation and analysis we will lay it right out in front of you.
What do you need, how long it should take, and what will it cost?
If you are serious about using the power of Local Internet Marketing and driving more customers to your Virginia Beach area business, contact our local Virginia Beach – Hampton Roads office at (757) 236-3575 and let's talk about your current situation.
This is a Free Consultation and local SEO analysis… NO Sales Pitches here. We will be happy to answer any questions you may have, and give you a clear picture of what you need to do to achieve your goals!
Are you ready to take control of your Local Internet Marketing and get your business in front of more interested customers?
Call us today or fill out the form on the side of this web page!
Virginia Beach VA
(757) 236-3575