To Rank Your Small Business on Page One of Google and Generate More Customers You Need a Mobile Friendly,

Locally Optimized

Website.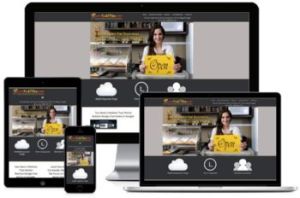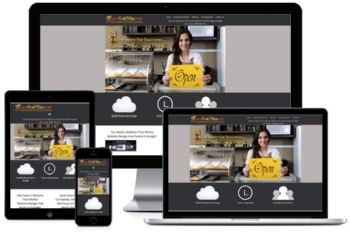 Effective Website design & local SEO should accomplish the following:
Show up on Page 1 of Google for your best keywords in your top local market areas.
Display well on all mobile devices
Provide great content and solutions for prospective customers
Show up in all your targeted cities and service areas

Generate

More Leads… More Customers… and More Sales!
Don't Make This Huge Mistake When Hiring a Website Design Company!
Using a free website design service or hiring a cheap website designer and then expecting the website to show up on page one of the search engines!
You will waste months waiting and hoping that sooner or later Google will put your business on page 1, but the fact is, if your website is not mobile friendly or locally optimized it probably will never rank well in Google! While you are waiting for something to happen your competition is stealing potential customers from you!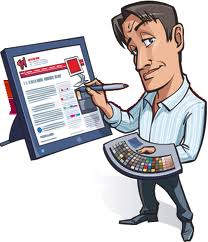 Why do our Small Business Websites rank on Page One of Google and Generate more leads?
We design and build you a locally focused, search engine friendly website with 2 objectives:
Rank on page one of the search engines for the best keywords to increase traffic to your web pages.
Turn those visitors into leads and customers
The most effective way to accomplish that is doing exactly what Google demands! Don't hire a website design company that has no Internet marketing expertise, and design a website using all the elements necessary to rank in the search engines as quickly as possible.
If you are a small business owner it is very important to understand that just paying a website designer or using one of those cheap do it yourself website builders will be a waste of time and money if you do not design your business website to show up on page 1 of Google and convert visitors into leads and new customers.
You Need a Search engine Optimized Website that is both powerful and affordable!
WordPress Web Design and Local SEO Services
Every small business Website is designed to allow you to have a professional looking website with all the elements necessary to turn visitors into customers regardless of budget . No fluff, no wasted pages. Using the powerful WordPress web platform we make sure it is optimized for your best keywords in all the cities you do business.
We design your website with the following elements to ensure that it ranks on page one of Google and generates leads:
Locally Optimized Homepage – With a great offer and a call to action! A poorly optimized homepage will not appear in the search engines when people do local searches.
Lead Generation Mechanisms – When an interested prospect is on your website it must be very easy to contact you. Too many website designers provide a contact us page and feel that s enough. Tests have shown that a 'contact us form' and a clearly placed phone number on

EVERY

page increases contacts!
Services/Products pages – This is where most business owners make a huge mistake. Rather than stuffing all of your products and services on one page, we break each service down on its own separate web page. This allows Google to rank each service individually for the keywords that target that specific service. (rank for more keywords = more traffic)
Coupons/Special Offers page – Consumers are always looking for deals online and many will skip right over a website that fails to offer something. To set your company apart from your online competition you must offer searchers a reason to contact you.
Reviews/Testimonial page – Ever heard of reputation management? The Internet has evolved quite a bit over the past few years and consumers now validate purchase decisions based on reviews they read about particular businesses. You must be pro-active when it comes to getting your customers to leave reviews on your website as well as online review sites. We got it handled for you!
Mobile Phone Friendly – 87% of Smart Phone users say they use the Internet or email on their device and many search for local businesses. Most small business websites are not designed to render well on smart phones and many searchers simply give up and leave. We design your website to be Mobile Phone friendly using a powerful responsive platform!
Video on Homepage – Video marketing is huge and must NOT be ignored! The number of online consumers watching videos is mind boggling and the conversion rates are huge! As part of our Lead Generation System website package we will include a 1-2 minute video that not only will preview to the right on this page but will be optimized for the search engines and uploaded to YouTube.
Local Search Engine Optimization – This is where most Website designers and business owners drop the ball, big time! A poorly optimized website that is not focused on your local market will generate enough significant traffic to generate leads! A website with SEO is like a Facebook page without Fans! No one will see it!
We have 20 years of Local SEO experience and you can rest easy knowing that all of your pages will be Google friendly!
Content Creation and Distribution is the Key to High Google Rankings!
A Built in Content Marketing system on your website to implement our powerful Content Marketing and Lead Generation System!
Having a built in content marketing system is the fastest, easiest, and most cost effective way to get your fresh content out on the Internet on a regular basis.
Remember, the goal of your website should be to attract visitors and convert them into leads and customers. To attract visitors you must rank high in Google. To rank high in Google you must create fresh content on a continuous basis.
A Content Marketing System is the only way to effectively do this! We will help you learn how to create and post content or we have affordable content marketing packages where we do it all for you. It depends on your time and budget.
Website design and local SEO that is affordable for all small businesses!
You can afford this! The fact is, most local businesses can get a new mobile friendly WordPress website design and local SEO for around $400.00 a month. (based on our average business stats) This is a small investment with big rewards!
You Will NOT find a more comprehensive Lead Generation Website design package anywhere!
Remember, your website and local SEO should be an investment not an expense. If it is not generating a steady flow of leads you are paying for an online business card!
Contact us in our St. Augustine Florida or Virginia Beach VA office and schedule a Free Consultation to discuss your needs today!