Big changes with Google in 2016 brings new challenges for local businesses in 2017!
Stop Wondering Why Your Small Business is Not Ranking in the Search Engines!
As a small business owner trying to attract more leads and customers using online marketing, you already know that positioning your business in the right places can be a daunting and in many cases frustrating task.
There is a reason you are not on page one of Google for keywords in your local market!
Your small business may not be ranking high in the search engines for your best keywords for a variety of reasons.
The key to improving your local web presence is finding out what problems exist and work to correct them.
The problem with just hiring a local search engine optimization company is they may not do a complete analysis first, and you may be paying for services that will not work.
Over the past 20 years the local search specialists have seen quite a few common local business mistakes that are costing them high rankings and of course, new customers! You know that to survive in your market you must be attracting new customers everyday.
It is no secret that the digital age has completely transformed the way business owners reach prospective customers. As Google continues to change the rules, you must be in a position to take action to remain competitive in the search engine results.
What's in Your Free Local Internet Marketing Analysis?
What we look at when completing your Free Local SEO Analysis:
Your Website
Your Google Local Business Listing
Your Back Link Profile
Your Google Citations
Online Reviews about your business
The online competition in your local area
Your poor showing in the search results could be any one of the above areas, or a combination of several.
If your website is being penalized by Google for an unknown violation of their guidelines, it will never fix itself.
Poor website optimization and architecture is also a common problem. If you bought a cheap website or built one yourself it highly probable that it is not locally focused or optimized with the proper Google friendly structure.
If you recently moved or changed your phone number that may be an issue
If you are marketing in a very competitive local area, your competition may be doing things better than you and you need to step up your game if you want to compete for page one rankings in Google.
By requesting a Free Local SEO Analysis you are taking a huge step towards exposing your weaknesses and only then can you take action to fix them.
Is it time to up your online game and start bringing new customers to your local business?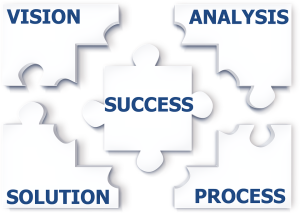 Just fill out the form on this page or call us at 800-506-9848 and get your Free Local SEO Analysis today or schedule a Free Consultation.
Please include your Business Phone Number, Business Name and Business Address that you use. If we have any questions or run into a few problems, we will call you.
Please allow at least 48 hours for completion. If you have any questions please do not hesitate to contact us!