"Over 20 Years Of Local Internet Marketing Experience!"
We Help Your Small Business Rank in the Search Engines and Generate More Leads!
Who Are We?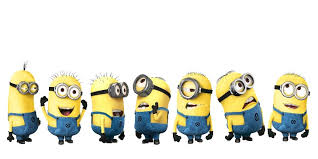 In the fast growing Internet Marketing world there are dozens of "Get Rich Quick Schemes", "One Size Fits All Marketing systems" and most disturbing…….  Local SEO specialists that purchased some eBook that enables them to become a Local Internet Marketing consultant overnight.
Unfortunately, many small business owners waste hundreds and sometimes thousands of dollars only to come away feeling ripped off.
Why Was Local GoldMine Created?
Local Goldmine was founded by Local Search Specialist  Jeffrey Taylor because he grew tired of hearing from small business owners trying to run their business that had fallen prey to online hucksters that talked a good game but rarely produced any results.
Jeffrey Taylor got his Local SEO experience by creating the very first local online used car classifieds for auto dealers in 1996. His company AutoNetUSA worked with hundreds of car dealers across the USA by marketing their vehicles with photos online.
He also created the first online carfinder service and was responsible for generating hundreds of thousands of leads for dealers.
After spending 14 years helping car dealers use the power of Automotive SEO to sell more cars he now works with small business owners in many different industries including Plastic Surgeons, Plumbers, Roofers, Electricians, Dermatologists, Chiropractors, and Dentists.
High prices for simple services have kept many hard working, budget oriented, small business owners from taking their business to the next level via internet marketing.
Who Do We Want To Help?
Way too many lnternet marketing companies do not pay attention to the small business owner that has a few if any employees. The prices they charge for the same services we provide are usually way too high.
We want to help you compete with the big boys online without having to lay out thousands of dollars, which may not be something you are willing to do.
We want to bring small business owners online that have avoided internet marketing because the cost was out of reach or it was just too confusing to effectively do on your own.
We are also frustrated by website designers charging big dollars to produce a website with no regard to local search engine optimization or functionality.
In 2009 he teamed up with a long time business associate and website design expert Russ Roland to provide affordable internet marketing solutions for small business owners that are serious about tapping into the huge local market online.
Jeffrey has coined the phrase "Local Internet Footprint" because creating a powerful local online presence is much more than just having a website. You need to create a large footprint in your local market and we reveal how to do it on our Local Services webpage.