How Many Phone Calls Regarding Your Google Local Business Listing Have You Received this Week?
Hello Mr Business owner my name is Joe Scamalot and we work directly with Google and I wanted to warn you about your Google business listing….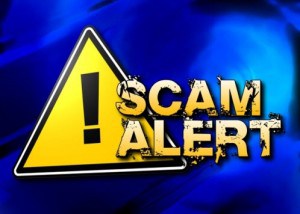 If you are a small business owner and have a local business you are probably receiving numerous phone calls from telemarketers and automated robo calls regarding your Google Places, Google Plus Local, Google business listing and as of July it is now called Google Mybusiness.
Although it is called many different names, your Google business listing is what appears in the search results with the tear drop or button to the right and usually connects to your website. This is where your reviews appear and if you have 5 reviews you will see the stars.
Unfortunately, many of the callers are using misleading information or just plain lying through their teeth to try to scare small business owners and squeeze money from you regarding the current status of your all important Google Business Listing!

Google Local Listing Phone Scam
Some Google Local Business Listing telemarketers will out right lie to you!
I have been helping small businesses rank in Google for 17 years and yes, I get these calls also! In most cases I simply hang up the phone and get on with my day.
But occasionally I will play along with the telemarketer to hear their pitch. First of all, they are usually read directly from a script by someone that knows nothing about local search or Google.
They use weasel words to imply that they work directly with Google or are a Google associate. I n more extreme cases they actually tell you they work for Google!
Local Google Search Expert Records Actual Call From Google Places Scam Artist!
I was recently on my favorite Local Search Forum where all the real experts hang out and read a post from one of the top Google Local Listing experts in the world.
She received a call and the salesperson told her…
Your Google listing will be deleted in 72 hours if you don't verify it with us right away
He also told her not once, but twice that he worked for Google! Fortunately she was recording the conversation and pretended to be an unsuspecting business owner.
He told her he was in San Diego and that is where Google is located! I'm sitting at my Google desk! His exact words!
Your Google Local listing needs a Reboost for a one time fee of $299
I have never heard of a reboost! Well, eventually she called him to the table on his lies and he hung up on her.
How to avoid getting scammed when it comes to your Google Local business listing
First and foremost, never give any log in information to any telemarketer for your Google account. Once you do, you are giving them permission to go in and change your information.
Do not do business with anyone that claims to work directly with Google. It is deceptive and any credible local search service will never say that!
Is your local business listing verified through Google? If yes and they are telling you it needs to be verified, be aware!
Verify who you are dealing with by getting their company name, website, phone number and some credentials.
If your business is unclaimed, do not give them any information about your business and claim it yourself asap.
Beware of people making huge promises of page one rankings or scaring by telling you nobody can find you.
If you are serious about getting your business verified or optimized so it shows up on page 1 of Google in your local market, find a credible company yourself.
Yes, you need a Verified, well optimized Google Local Business Listing!
Claiming and verifying your Google local listing is absolutely a good idea if you want to get your business in front of more customers in the Google local search results.
In fact, over the years I have helped hundreds of small businesses get this done. The problem is, hundreds of scam artists and SEO companies are using unscrupulous tactics to scare business owners into using their services to fix a problem that may not even exist.
Worse yet, they are leading you to believe that your Google listing is going to be deleted if you do not take action now! Of course for a fee they will fix it right away!
Why is Your Google Local Business Listing Not Appearing on Page 1 of Google?
The truth is, if you have a verified (claimed) Google local business listing and it does not appear on page one of Google in your city there is a reason. 
Without  a thorough investigation by a local search expert it is hard to pinpoint why. No telemarketer using a computerized call list is going to be able to help you no matter how strong their sales pitch may sound.
If you are serious about finding out why you are not ranking contact a local search professional and get an analysis to see if you have any Google penalties, duplicate listings or inconsistent citations that may be hurting your ability to rank.
Google Local Business Scam Artists are Ruining the Local SEO Industry
The reason I am writing this is because just last week Google unleashed another major algorithm change that has caused many local listings to disappear from page one.
This has opened the door for these scam artists to prey upon business owners when they are most vulnerable.
I have been doing local search marketing for 17 years and it makes it harder for legitimate services like mine to gain trust among business owners.
I receive calls everyday from these scam artists and no doubt, so do you! Be careful and when in doubt simply hang up the phone!
Questions or Comments about the latest Google Local Business Listing Scams
Have a story you would like to share about a phone call you received? Have a question regarding something you were told that is bothering you? Use the comments box below and share it with me.
Tweet and Share this article with as many small business owners you can!
The reason that there are so many telemarketing scam artists out there preying on small business owners is because it is working.
We hear from people all the time that have fallen victim to these scams and the more we can warn and educate small business owners the better.