What is a Google Citation?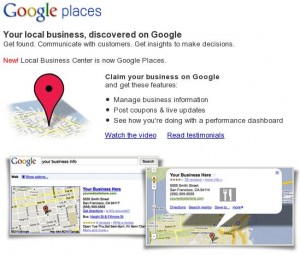 Are Google Citations important for gaining a higher ranking in Google Local Search?
One of the most asked questions I get from small business owners trying to get top rankings in Google Local Search results is;
I keep hearing that I need lots of Google citations to get better rankings in Google Places. What are they, and how do I get them?
If you are a small business owner trying to get page one rankings in Google Places, citations are a very important element to getting your business listing up on top. In this article I am going to explain what a Google citation is, and why you need them to get top rankings in the Google local search results.
Bonus! At the bottom of this page I am going to reveal some little known ways to get some really powerful Google citations for Free!
First of all, what is a Google citation?
A Google citation is simply the name, address, and phone number of your business as Google sees it listed across the Internet. More commonly known as NAP.
This means that when you claimed and filled out your Google Places listing you provided Google with a correct name, address, and phone number in your business listing. Again, commonly referred to as NAP.
Why are Google Citations important?
If you know a little about search engine optimization (SEO), you probably understand that getting back links to your web pages are very important to helping your website get higher rankings in the Google organic search results.  A back  link is simply a link back to your website or web page from another website.
If you receive enough back links using keywords in your anchor text as the link, you can easily achieve higher rankings for those keywords, even if your website on page optimization is not fantastic. Google views a back link  as a vote for your website by another website.
How are Google Citations different from back links?
A Google citation, while sometimes a link, is a mention of your businesses name, phone number and address. In other words, a Google citation is more of a validation by the Google search spiders that your business is real and your NAP is accurate.
Does Google trust that your business is real?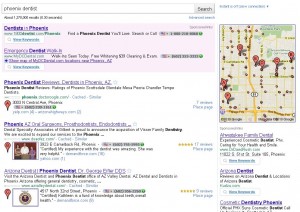 Google is building the worlds most powerful and accurate local search directory. This is why they are constantly scouring the Internet for consistent information about your local business.
The more consistent NAP information they find the more they trust that you are a legitimate business in your particular industry and area.
The bottom line is… because of all Google Places spammers out there, Google does not trust your local business listing if it has NAP information that is not exactly the same everywhere you are listed.
A common trust killer is when a local business changes locations, business names, or phone numbers. Google sees different information around the web and will penalize your listing by dropping it lower in the local search results.
Remember, a Citation is a validation that the  NAP information about your business listing is accurate and consistent.

Simply put, a Google citation is a mention on another website that lists your name, address, and phone number. (NAP)  Google is constantly searching the internet looking for local information that matches the business listing on that appears on Google's local results. The more citations they pick up about your business the more credibility and relevance they will give to your business listing.
Let's say you own a local restaurant, the Google spiders may pull NAP info from websites like Yelp, Urban spoon, and open table. If your NAP is accurately listed on these popular websites, Google will count that as a citation. The more Google citations you have the higher you will rank.
Here is where it gets tricky. If Google spiders a website and finds a NAP about your business, it must be 100% accurate to get credit for a citation. This is why it is so important to have consistent information on all your listings and your website.
Example: If Google finds your listing on another website and instead Road, you have RD. it will not read it as the same address. Even though you and I know that St means Street, Google sees them as different and it will hurt your listing.
examples: In the eyes of Google
Street is different from  St.
Suite is different from Ste.
Avenue is different from Ave.
Make sure that your website has your NAP exactly the same as your Google listing and create one standard listing for all your directories that you get listed in.
Using multiple phone numbers will also hurt your listing. If Google sees your NAP info on another website with a different phone number than what is on their Google Places listing, it will also hurt your search results. If you use multiple phone numbers at your business, pick one to use in all your listings.
Changing your business name in the heading can also hurt your listing. I had a person that was complaining to me that he had listed his local business in numerous directories but  was receiving no Google citations. After investigating, I found that in every local business listing he had changed his business name, adding different keywords in each listing. He thought he could capture more keywords by changing up his business name.
Google sees all those different business name listings and will not give him any valid citations.  Remember, Google is looking for consistent NAP info! You should always use your business name and if you do add an extra keyword, keep it the same in every listing. DO NOT try to stuff extra keywords into your business name or Google may penalize you for spam.
How can you find out if you have inconsistent Google Citations out there?
Before I ever take on a client I do a comprehensive citation search. The tool I use is a subscription service that also offers a free version.
Just go to http://www.whitespark.ca/local-citation-finder/# and use the free version.
By doing a Google citation search first, I can see exactly what needs to be done for that client. If I see lots of inconsistent NAP info it will cost more to clean up the mess. Do not take on a new client without reviewing their current NAP situation or you may do a lot of work to their Google Places business listing and see little or no results.
How do you get Google Citations?
Finally, the big question! How can I get more Google citations?
Before we go any further, let's talk about organization. You absolutely need to keep track of all your Google citation listings and their URLs. A quick and easy way is to create an Excel spreadsheet and store them there.
 Where can you find the best Google Citations?
First of all, all citation sites are not created equal. You will find that from Industry to Industry Google seems to prefer certain Citation sites more than others.
Google pulls citations form many different websites around the Internet. Our research has shown that there are some places that Google favors over others. It differs from industry to industry.
Your ultimate goal should be to get as many citations as possible, but you should make sure you start with the ones Google uses the most often for your industry.
There are plenty of Free places to get Google citations. always start there and try whenever possible to avoid paying for directories that charge for listings.
Here is a quick easy way to examine which websites Google favors for your particular industry.
Choose your keywords and add your local modifier. ex. Italian restaurant Phoenix
Click on the place page for the top results in the Google Local results.
Scroll down the search results page and look for directories that come up above or below the Google Places listings. These are sites you want to be listed in.
Example: In the restaurant industry Google often pulls a lot of information from directories like Open Table, Yelp, and Urban Spoon. If you look further, you will also find a few local directories you may never have heard where you can get your listing included. Remember, make sure your NAP is consistent.
A few places you will want to look are:
Yelp.com
Kudzu.com
YP.com
CitySearch.com
Merchantcircle.com
Superpages.com
Don't ignore your number one Google Citation!
Google local search now includes your website info with your local business listing and you should make your business website your number one Google citation.
Here's how you do it.
Make sure EVERY web page within your business website has your NAP included exactly the way it is published in your Google local listing. Try to include your city, state and phone number in the title tags whenever possible.
Instead of just putting contact us in your title tags for your contact page, include your full address and phone number. Google will pull every page from your business website that has an accurate NAP and award you a citation.
Bonus! Google Citation Ninja Tips:
Here are few tips that most local SEO Marketers probably don't know about.
Add NAP to the description of every Video you make on Youtube, Dailymotion, etc…
Create accounts on Flickr and Photobucket and upload the same 10 photos you used in your Google Places listing. Add NAP to their description tags.
Add NAP to any Craigslist ads you run or any classifieds for that matter.
Do a Google search for city name + "local business directory" Example: "phoenix az local business directory"
Use the citation search link I gave you earlier and search for Google citations by doing a citation search for the top ranked Google Places listing for your keywords. Your Competition can show you the way!
Add the Citation URLs to the more info section of your Google Places page.
Important: All of your NAP information must be exactly the same. Remember to save all of the URLs for your new Google citation listings and add them to Pingler.com to get them indexed.
If this seems like a lot of work and you want it done by a professional local Internet company just go to our website and shoot me an email or give me a call.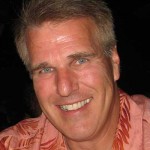 Jeffrey Taylor is a 16 year Search Engine Marketing expert and the Director of Search Engine Marketing for Local Internet Marketing GoldMine a Phoenix Arizona based Local Internet Marketing company.
Comments