How important are having accurate Citations for your Google Business Listing?
Some of the most often asked questions I receive from small business owners trying to get their Google business listing to rank better in the local search results is about citations.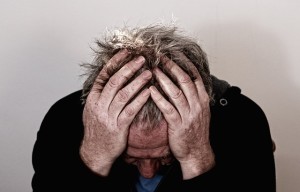 Frustrated about Ranking your Google Business Listing on page 1?
Some major changes made by Google in 2015 has made having your Google business listing appear in the 3 pack on page 1 more important then ever!
Most business owners are still trying to understand what Google did, and why they cannot get their listing to rank.
It is important to understand that there are many different elements and steps you must take to get your business listing to rank, and having a good citation inventory that has accurate information about your business is very important.
Let's talk about Business Citations and how they affect your Google Business Listing.
Understanding the importance of Citations and how they affect your online presence and your ability to rank your Google My Business Listing is paramount.
First of all, if you are not really sure what a Citation is, please refer to a blog post I put up several years ago that goes into detail what a Business Listing Citation is. Click Here to learn about What is a Google Business Citation
BrightLocal Releases 2016 Expert Local Citation Survey
The great people at BrightLocal released a fantastic article that goes over what 21 leading local search experts think about the importance of Citations and how they affect small businesses.
Some takeaways from the 2016 Local Citation Survey results
90% of the local search experts agreed that accurate citations are either critical or very important in regards to your local search ranking.
It was a common myth that the more citations you had the better it was for ranking your business, However, 86% percent of the experts agreed that quality is more important when it comes to creating citations.
When it came to building Citations the 2 top factors regarding citation sites to target were Industry related and local relevance.
Other than NAP (name, address, phone number) details the 3 top additional data areas you should focus on regarding your business listings were website link, business category, and hours.
When fixing inaccurate citations 67% agreed that submitting manually and directly to each site yields the fastest results.
Are Google Business Citations Important to Local Search?
If you really want to learn more about the importance of Google Citations I strongly recommend you take a few minutes and read the entire survey results.
Whether you are a small business owner doing your own local SEO or a local search specialist assisting businesses, in 2016 it is more important than ever to understand the power of ranking your Google My Business listing on page 1 of the Google local search results.
Creating and fixing business citations is a very important element that you cannot ignore.
If you would like to learn more about ranking your Google Business Listing on page 1 or need information about why your listing is failing to generate more leads contact Local Search Specialist Jeffrey Taylor direct at Local GoldMine.
Learn more about Google My Business Listings
Comments